Who is LIUNA Local 177?
Local 177 members are skilled union trained workforce and experienced to work safely in the construction/building trades, heavy highway, environmental remediation, pipeline construction, and public sector employees.

Members of Local 177 construct and maintain our community's infrastructure. From highways, sewers, wind farms, pipelines, demolition, concrete, and our city skyline.
Local 177 represents over 1500 Members and Retirees in our jurisdiction which covers 32 counties in Central Iowa.
Jurisdiction
Public Sector Employees - Entire State of Iowa.
Construction - Boone, Butler, Calhoun, Carroll, Cerro Gordo, Dallas, Emmet, Floyd, Franklin, Greene, Grundy, Hamilton, Hancock, Hardin, Humboldt, Jasper, Kossuth, Madison, Marion, Marshall, Mitchell, Palo Alto, Pocahontas, Polk, Poweshiek, Story, Tama, Warren, Webster, Winnebago, Worth, Wright.
Public Sector Members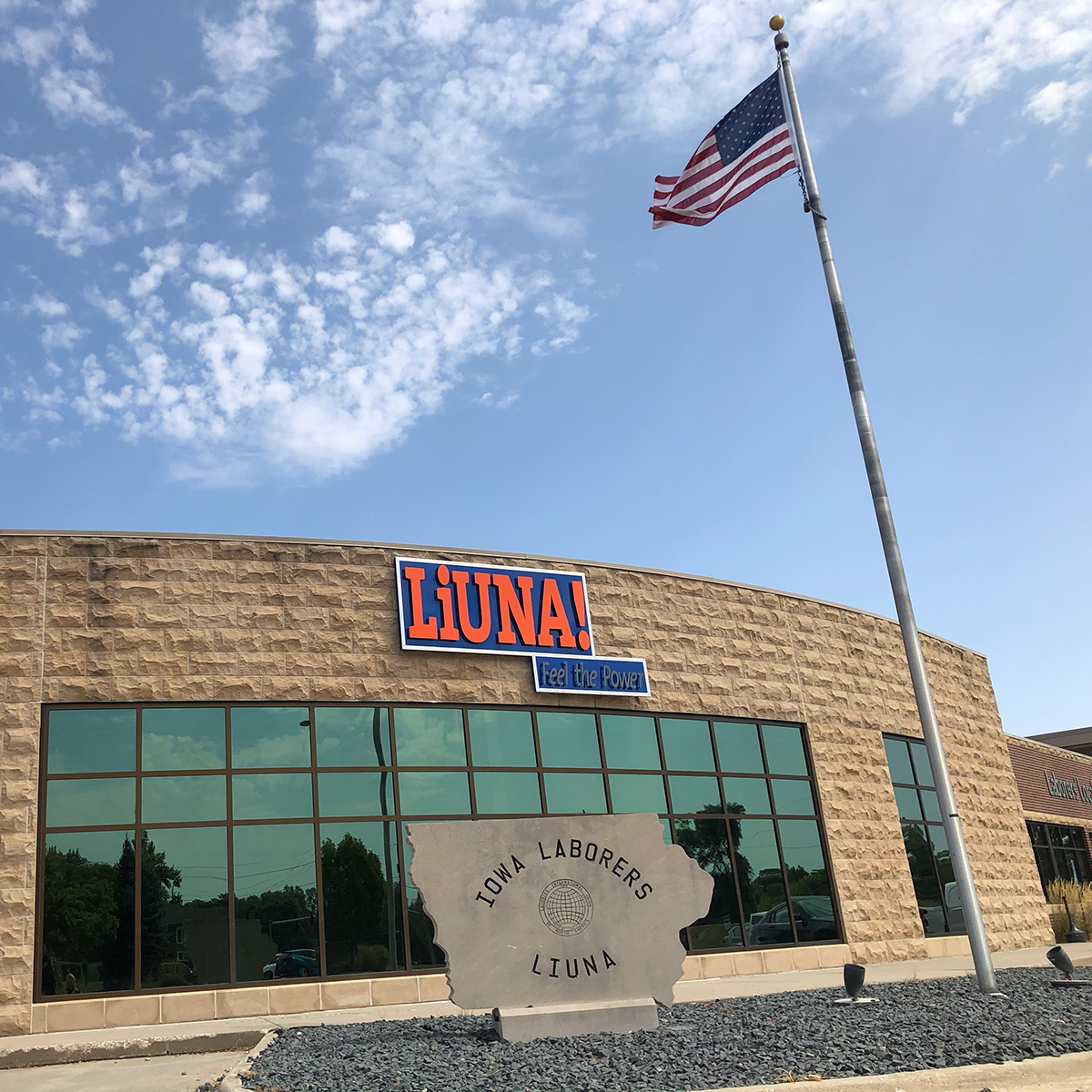 LiUNA! Local 177 represents Public Sector members at Municipalities and Public Works, Wastewater Treatment Plants, and Water Treatment Plants. We represent members at the City of Des Moines, City of Waterloo, City of Indianola, Indianola Municipal Utilities, and the City of Urbandale.
Also, we represent members at the Des Moines Airport Authority and Metro Waste Authority Landfill. In the Community School Districts we represent members at Des Moines Public Schools, and Rural Schools such as West Central Valley, Greene County, and Eddyville-Blakesburg-Fremont.
Our blue-collar Public-Sector members are the true definition of first responders. Our members work day and night clearing the streets during major snow events in our communities for police and fire to attend to emergencies. Our members work around the clock during flood events to make sure our communities are safe and protected against rising flood waters. Our members keep our airport operational. All these services make it possible for our communities to function day in and day out providing essential services to taxpayers.
Our Community School District members, care for and teach your children, transport your children to and from school events, and work within the facility maintenance divisions to maintain our schools' grounds and structures.